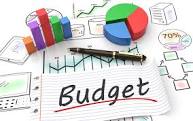 2024 Proposed Budget – NO INCREASE IN RATES
No increase in rates for 2024 – We are very happy to share that the 2024 Proposed Budget will include NO increase in sewer or debt service rates for the upcoming year.
The preliminary budget was shared with the Authority Board at their November meeting and will be acted on at the December 4th meeting. The $1.7 million budget includes a Capital Improvement Project at Coral Pump Station to upgrade the electric power supply and equipment within the pump station. This project will save costly maintenance and repair dollars as well as being a more efficient operation of the major control and pumping equipment of this station.
As previously shared, the Authority is under a Consent Order from DEP and is currently seeking funding for a $2 million major improvement project at the Wastewater Treatment Plant. The anticipated start of this project is projected for June 2024 with completion by June 2024. The Board is also seeking funding for the proposed Cherry Run Road Line Extension that is estimated at $1,066,800. This project is projected to begin in the second half of 2024 as well.
With this budget and all that we do at CICJSA, we are living into our mission statement of "Being good stewards of our natural environment, providing quality services at a reasonable, affordable cost in an efficient, effective and reliable manner."