Payments can be made the following ways: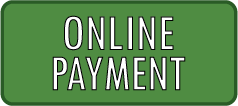 When searching for your account, use the LAST NAME associated with your account only (don't enter an account number or address) then scroll down to find the correct account.
Mailed to:
Central Indiana County Joint Sanitary Authority
PO Box 7
Homer City, PA 15748
Dropped off in-person at:
Central Indiana County Joint Sanitary Authority
603 South Main Street Ext.
Homer City, PA 15748
When dropping your payment in our drop slot, please put your payment in an envelope to avoid misapplied payments.
–or–
S&T Bank
34 N. Main St.
Homer City, PA 15748
Bills are monthly and are due by the 15th of each month.
Billing Information:
     All bills shall be due and payable upon the date of presentation, and if not paid within 20 days after that date, a penalty of 10% will be added to such bills.  Acceptance or remittance of bills on the last day of this 20-day period shall be determined as evidenced by the postmark of the United States Postal Service.
     Within 20 days after a bill shall have become delinquent, a delinquent notice shall be mailed to the customer demanding payment and stating that failure to pay the delinquent bill may result in the termination of service.
     If the bill remains unpaid, a second delinquent notice shall be mailed to the customer and shall be posted at the main entrance to the premises.  Additional penalties will be charged according to the current rate schedule.  The second delinquent notice shall contain the following information:
a.   The date on which the notice is rendered;
b.   The date on which service will be discontinued, which date shall not be earlier than 10 days after the date of such notice;
c.   If the customer wishes to protest or otherwise challenge the charges or the termination of service the customer is entitled to have a conference with the Customer Relations Officer of the Authority before service is terminated by writing or telephoning the Authority; and
d.   The address and telephone number of the Authority
     If the customer shall fail to pay the delinquent bill within the time specified in the second delinquent notice and unless the dispute is resolved as a consequence of the protest procedure, the Authority shall shut off the supply of water to the customer's property.
     If the service is discontinued, it will not be restored until all unpaid bills and charges are paid, including the turn-on charges, deposits, minimum and such other charges are paid, or satisfactory arrangements made for payment.  The amounts of the turn-off charges, including turn-off charges not set forth herein, shall be as set forth in the Rate Schedule governing furnishing of water sewage services.
     The water service will be terminated for nonpayment of sewage service bills in service even though the bills for water services are paid, the premises being subject to minimum charges regardless of such termination.